Business
Hybrid ordering
Is there a new ordering method that outperforms what we are used to?
---
Imagine the following, likely scenario. A group of friends is dining at your restaurant. On pure autopilot, they pick up their phones to scan the QR code and do as they usually do: place individual orders without interference from each other or your waitress. But, what if I tell you that this scenario is suddenly outdated? Is there a new ordering method that outperforms what we are used to?
The friends are back. It's a pleasant summer day and they want to enjoy a lovely evening in your restaurant. But this time, your waiter introduces them to a whole new concept, an open ordering and payment method. The solution that combines the best of a traditional way of ordering from a waiter with the seamless, digital mobile order.
Meet hybrid ordering. The feature that can make their restaurant visit a hundred times better.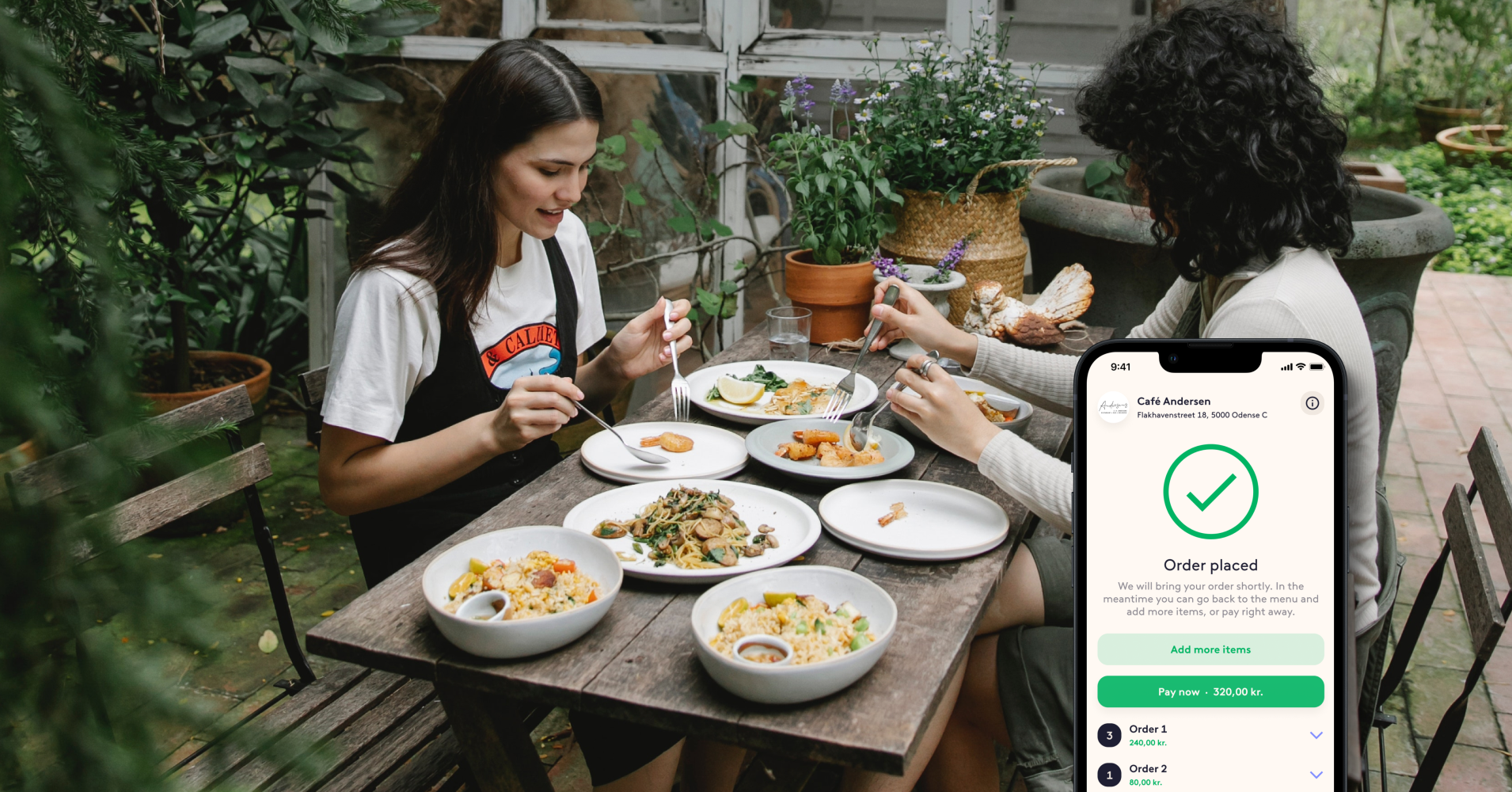 One small step for man, one giant leap for mankind.
What hybrid ordering means in practice is that everyone, even your waitress, can place orders for the same table bill. The demand for such a solution has been increasing among guests after the pandemic. It offers the perfect restaurant visit for those, who in recent years have become fond of the benefits of ordering digitally, but who have missed the rewarding interaction with the staff. Less waiting time and a smiling, non-stressed staff are what most people are looking for.
Your staff will benefit from hybrid ordering. They will now have the opportunity to set aside time to give better recommendations and more care to your guests, which strengthens the bond between them, and which is an important motivation factor.
At the same time, hybrid ordering will help you to seat more tables per night, now that all unnecessary waiting time has vanished. It removes the time it traditionally takes a waiter to carry out all orders from a table. This means good revenue for restaurants, both in the short and long term.
Try to think about whether you satisfy the guests' expectations when you make the final, decisive plans for the summer. Nailing the outdoor season is no longer as advanced as moon landing.
Psst. Hybrid ordering is available now.